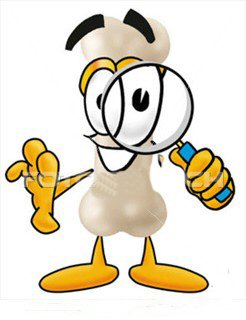 Lost & Found Pets
AC11-19-086 URGENT!



Breed:

Shepherd, Husky Mix
S

ex:

NEUTERED Male

Age:

Adult

Size:

Medium

ID:

AC11-19-086 Meriwether AC
VACCINATED, HOUSETRAINED

UPDATE 12-3-09: Darby accidentally escaped the Meriwether shelter Thanksgiving weekend. Please....if you see Darby, please contact the Meriwether shelter asap at 770-672-2966




PLEASE CONTACT MERIWETHER COUNTY ANIMAL CONTROL TO ADOPT THIS PET: 770-672-2966. The address is 263 McLaughlin Rd., Greenville, GA 30222. Poor Darby......he is nine years old and his dad has been deployed and mom has had to move in with other family members and there is no room for Darby. This is a horrible situation all the way around. The family is devastated.............. Just look at that sweet SAD face... Darby is NEUTERED, CURRENT ON VACCINATIONS AND HOUSETRAINED!!! Can you open your heart and home? Please hurry! This sweetie has been at the shelter since 11/19 is very urgent! You can also email Meriwether AC at MERIWETHERC8101@BELLSOUTH.NET

NAME: "Ellie"
LOST DATE: Sunday, November 22, 2009
LOST FROM: The Gates Subdivision, near Cannongate Golf Course. Newnan, GA
IF FOUND, CONTACT: Email or phone westjeanne@bellsouth.net, jwest@fedex.com , 770 463 - 5513
NOTES: Purebred, less than 1 year old, spayed, micro chipped. Very friendly, as most Siberians are. Loves to run.

LOST DATE: Sunday, November 22, 2009
LOST FROM: The Gates Subdivision, near Cannongate Golf Course. Newnan, GA
IF FOUND, CONTACT:
Email or phone Maria Wilson, Paschall Export-Import Co., Inc., P.O. Box 2100, Peachtree City, GA 30269, Ph.: 770-487-2257 ext. 212, Fax: 770-305-2103,
maria@paschall.com
or
nenorra@gmail.com
404-932-7465 Anai, 770-851-3073 Maria, 404-428-9536 Tom
NOTES: DLH Black Male, 2 years old